Hey everyone, hope you're doing okay. Core aspects of the Laura game have been already underway though they're still using placeholder assets so it would look too rough to show you at this stage. I'll share to you the main premise of the game and some WIP artworks.
In this game, you are a new manager hired by Laura to run her dojo. you're in for a huge surprise as you find out in your first day that Laura borrowed from a loan shark to fund this dojo's construction and deadline is looming fast. Scouting and training the best fighters to win huge prizes off big tournaments is one way, but one look at the voluptuous owner you realize there are other, sleazier ways to pay the debt.
Currently, the simplest explanation of the game loop is you try to scout/attract students to the dojo, there are 2 archetypes of students that will join; talented fighters that can get better really quick and has higher chance to win high-paying tournaments, or thirsty students who are just enamored with Laura but are willing to pay higher monthly fee. You will try to balance these two types or go all-in on either to pay the dojo's debts.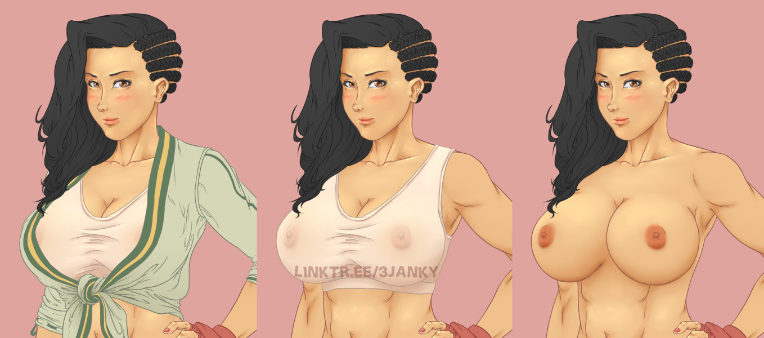 This is how Laura looks in the end-of-week management screen, hoping to implement some kind of customizations, but I won't go too crazy with it.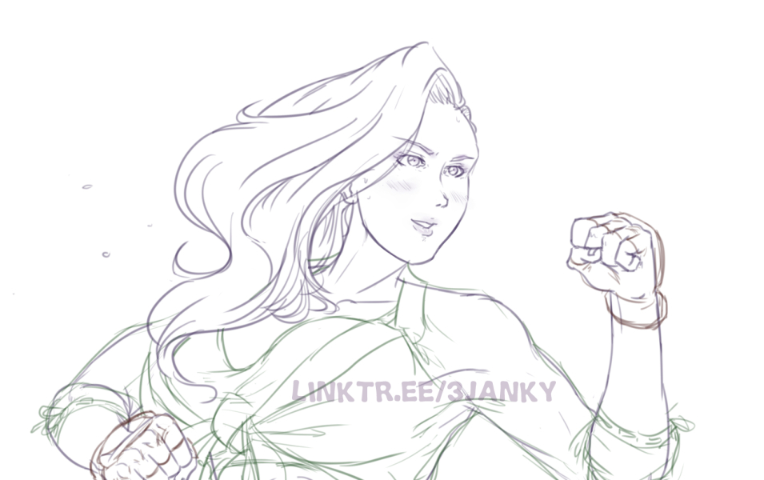 One of the activities(that will cost energy) you can do in the EOW screen is private sparring to improve the one of the students' stats, more effective if you're training a talented student. The other activity would be more effective to the hornier students and will convince them to pay more monthly fee.
You can close the week with scouting to look for those talented fighters to enroll to the dojo, but if you want to attract more financially irresponsible, more perverted students,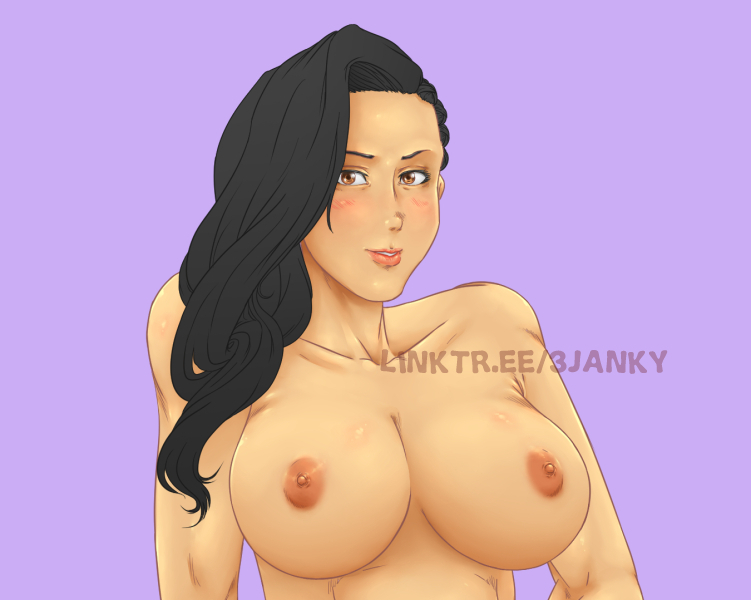 you can politely ask Laura to broadcast a XXX stream to do so.
So that's it for today's update, I hope I can hit you up with more, some other time soon. Stay safe.